Seasons are changing, and while some people are thinking of school books and sweat shirts I'm thinking about colors. Not just any color's mind you, but the ones that come in small glass bottles with the little brushes on the lid. I'm talking about Nail Polish. Since my nails can only be so many colors at one time (and right now they are
master plan
) I've fallen back into the habit of
dolling up everyone's favorite literary heroins
.
Luna Lovegood
Oh Loony Luna, Your off the wall notions of mythical creature and forever cloud bound head is so endearing. While some might think you'd benefit from a few months in St. Mungo's we all know you're perfect just the way you are! Right down to you're Spark de Triomphe by OPI nails!
Nothing but glitter here! Here is the perfect blend of happy go lucky odd ball and mysterious night owl. The way the light hits each nail is bound to distract Luna during her next Potions lesson.
Katniss Everdeen
This distopian darling is a survivor through and through. With a fierce Independent streak and a mindset hell bent on protecting the ones she loves Katniss is every part the heroin girls everywhere want to be. Like every perfectly tuned warrior I think Katniss would want to be prepared for a cunning fight to the death even down to the tips of her fingers. That's why I chose Green Up Your Act by Nicole by OPI.
This no nonsense green is perfect for the ever fighting girl who still wants to look her best.
Samsa Stark
Pretty demure little Sansa! With your love of fashion and girly personality you're sure to make your your decked out from head to toe in nothing but the best. No unnecessary gloomy colors for you, that can be left for Ayra. I'm sure you'd wear Buy Me a Cameo by Essie.
With this pretty in pink polish with a perfect ethereal shimmer you'll be able to keep your darling Prince wanting more.
Hermione Granger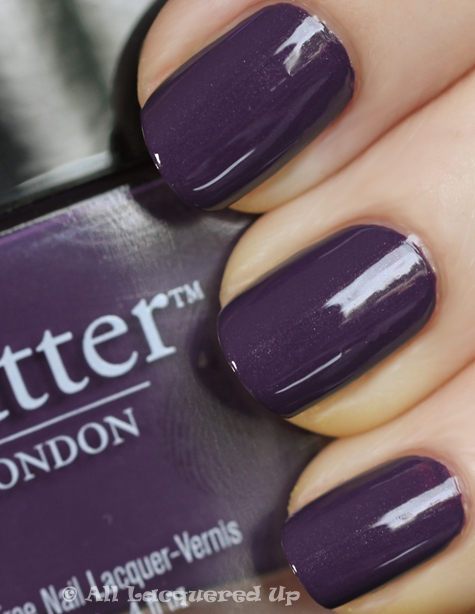 Between late nights studying in the common room and adventures with you're silly and incredibly attractive best friends there isn't much time for personal upkeep. But secretly you long for the Yule Ball and Slughorns Christmas parties just so you get the chance to pamper yourself. That's exactly why you'd keep a bottle of Marrow by Butter stashed in your nightstand.
This beautiful purple will compliment anything from a periwinkle dress to a darling party ensemble, and would even look good covered in ink splotches during History of Magic!
Anne Boleyn
You're the ultimate temptress. Who else could make the playboy king of England sit around like a little for years! You're witty, sneaky and ambitious, but you play as hard as you work. Just be careful you don't climb to high, the fall just might kill you. For writing all you're sneaky documents why don't you adorn your nails with Black Pearl by Chanel.
Perfect for business meetings, formal parties and late night affairs your sure to intrigue with this shinning black. Plus you have the ultimate sugar daddy to pay for it!.
Let me know who'd you like to see in my next Literary Nail Polish post!
Hope you're all safe and dry!